Product Description
ET DC AIR PUMP — A38 Series
FEATURERS
Continuous working for a long time, low power, long life
Able to be self-priming only under no back pressure
PRODUCT APPLICATIONS
Sphygmomanometer, Massage Machine, Fragrance Machine, Meter, Vacuum Packing Machine, Foam Machine, Medical Equipment, High Speed Blender, Vacuum Packaging Machine, Exhaust-gas Analyzer, Beauty Machine
 
PRODUCT PHOTOS
CURVES DIAGRAM
BASIC PARAMETERS
BASIC PARAMETERS
Model
R27-03
R27-07
A38-01
A38-02
Motor
370#
320#
545#
545#
Voltage Selection
5V/6V/12V/24V
6V/12V
12V/24V
12V/24V
Max Pressure
0.5-1.1Bar
0.4-0.9Bar
0.5-1.3Bar
0.5-1.3Bar
Flow Range
600-2400ml/min
1200-1800ml/min
3000-6000ml/min
7000-11000ml/min
Current
<200mA
<200mA
<650mA
<700mA
Working Medium
Air
Vacuum
–
≤-0.15Bar
≤-0.40Bar
≤-0.70Bar
Working Mode
Continuous / Interruptible
Noise (1M)
55dB
Insulating Level
Class B
Life
>500H
Weight
58g
40g
239g
239g
Dimension
73.5*27*24.2mm
61.1*27*24.2mm
94.2*61*38mm
86.5*69*38mm
STHangZhouRD PARTS
STHangZhouRD PARTS
Model
Voltage (V)
Pressure (Bar)
0 bar Flow (ml/min)
Power (W)
R27-03
12
0.7-1.1
1.8-2.4
<5
R27-07
24
0.4-0.9
1.2-1.8
<3
A38-01
12
0.4-1.0
3-6
<6
A38-02
12
≥0.7
9-13
<6
COMPANY INFORMATION
PUMP TYPE WE HAVE
1. WHO WE ARE
Located in HangZhou, ZheJiang Province, we are the manufacturer, which specializes in brushless DC pump and micro diaphragm pump for almost 10 years with in-depth expertise and experience.
 
2. How to choose the most suitable pump?
Please provide us the required flow, pressure, working time, voltage, equipment, liquid, ambient temperature, etc., we will recommend the most suitable pump according to your needs.
 
3. What is the MOQ?
Our MOQ is 3000pcs. The price would depend on the order quantity, please contact our staff to check your demands.
 
4. How long is the delivery time?
Generally, it would be taken 5-10 days if the samples are in stock, and can be delivered by DHL or other international expresses.
The batch order would take about 30-45 days to be finished, can be delivered by air or by sea.
 
5. About product quality
We have established the strict quality control system and production standards at each production step, carrying out 100% full inspection, to ensure our product is reliable from quality stability to higher precision.
 
6. About warranty assurance
We offer a one-year warranty period for OEM equipment, effective after shipment. We can provide the replacement of accessories, and if it is a serious product quality problem, you can replace it for free. However, if the damage is due to loading, unloading, transportation or improper use, we do not accept any responsibility. We will still provide assistance service to the buyer to help them solve the problem, but the cost of accessories or replacement will be borne by the buyer.
Shipping Cost:

Estimated freight per unit.





To be negotiated
| | |
| --- | --- |
| After-sales Service: | Yes |
| Warranty: | 1 Year |
| Oil or Not: | Oil Free |
Samples:

US$ 10/Piece

1 Piece(Min.Order)

|

Order Sample

Customized Made. Please Kindly Contact us First.
| | |
| --- | --- |
| Customization: | |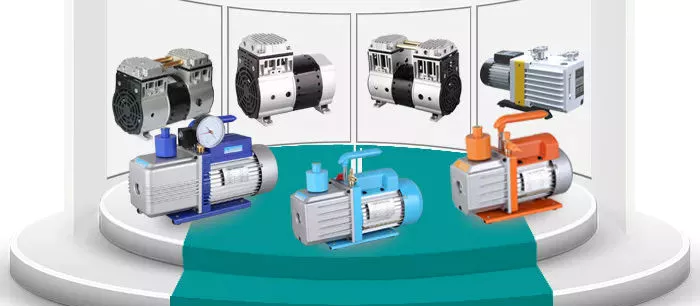 Disadvantages of using a vacuum pump
A vacuum pump is a device that pulls gas molecules out of a volume and leaves a partial vacuum. Its main function is to create a relative vacuum within a given volume. There are several types of vacuum pumps. Some of them are better suited for specific purposes than others. However, there are some disadvantages to using a vacuum pump.
Application of vacuum pump
Vacuum pumps are invaluable tools in many industrial and scientific processes. They are often used to move gas and other harmful substances and to clear clogged drains. They are also used to support mechanical equipment. For example, they can be mounted on the engine of a motor vehicle or the power hydraulic component of an aircraft. No matter how they are used, they should fit the application.
The principle of a vacuum pump is to draw gas from a sealed chamber to create a partial vacuum. Over the years, vacuum pump technology has evolved from its original beginnings to its current form. Today, there are many types of vacuum pumps, including rotary vane pumps, momentum transfer pumps, and regeneration pumps.
The semiconductor industry is a major user of vacuum pumps. Among other applications, these pumps are commonly used for mounting circuit boards, securing components, blowing and jetting, and pumping. The use of renewable resources has paved the way for widespread semiconductor production, where vacuum pumps are crucial. This manufacturing shift is expected to boost vacuum pump sales across Europe.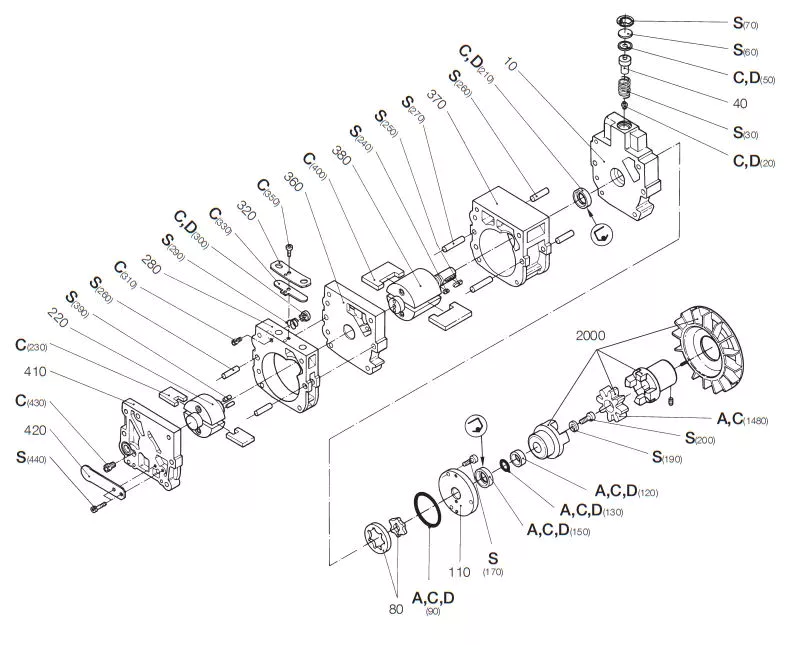 The most common types of vacuum pumps are positive displacement and rotary vane pumps. Positive displacement pumps are most effective for rough vacuum applications and are usually paired with momentum transfer pumps. These pumps are used in pharmaceutical, food and medical processes. They are also used in diesel engines, hydraulic brakes and sewage systems.
Positive displacement pumps are used to create low vacuum conditions and create a partial vacuum. These pumps create lower air pressure by enlarging the chamber and allowing gas to flow into the chamber. The air in the cavity is then vented to the atmosphere. Alternatively, momentum transfer pumps, also known as molecular pumps, use high-speed rotating blades to create dense fluids.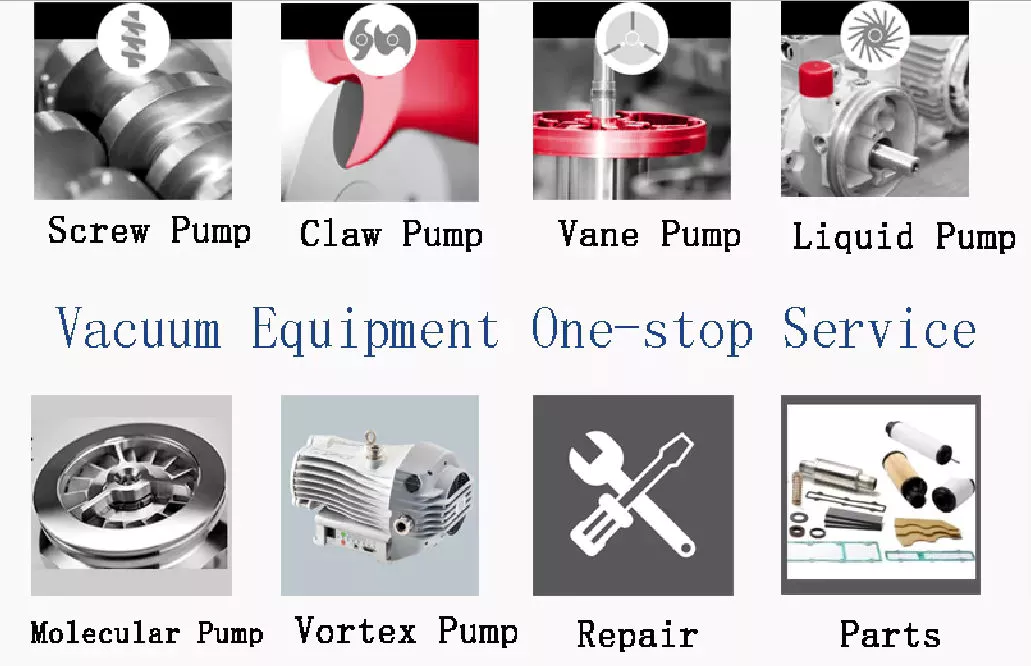 Their drawbacks
Vacuum pumps are useful in industrial applications. However, they are not perfect and have some drawbacks. One of them is that their output is limited by the vacuum hose. Vacuum hoses are the bottleneck for vacuum pump performance and evacuation rates. The hose must be kept free of water and organic matter to ensure the highest possible vacuum.
Dry vacuum pumps do not have these problems. They may be more cost-effective but will increase maintenance costs. Water consumption is another disadvantage. When pond water is used, the pump puts additional pressure on the treatment facility. Additionally, contaminants from the gas can become trapped in the water, shortening the life of the pump.
Another disadvantage of vacuum pumps is their limited operating time at low vacuum. Therefore, they are only suitable for extremely high vacuum levels. Diaphragm pumps are another option for industrial applications. They have a sealed fluid chamber that allows a moderate vacuum. They also feature short strokes and a low compression ratio, making them quieter than their reciprocating counterparts.
Vacuum pumps are used in many industrial and scientific processes. They can be used to transport hazardous materials or clear clogged drains. They are also used in rear doors and dump tanks. Certain types of vacuum pumps can cause fluid blockages, which can be harmful. The vacuum pump should also be well suited to the fluid in it to avoid contamination.
Another disadvantage is the lack of proper vacuum system testing equipment. Mechanics often underestimate the importance of a properly functioning vacuum system. Most stores lack the equipment needed for proper troubleshooting. Typically, mechanics rely on the cockpit vacuum gauge to determine if the pump is working properly.
Some vacuum pumps are capable of providing constant vacuum. These pumps are also capable of eliminating odors and spills. However, these advantages are outweighed by some disadvantages of vacuum pumps.



editor by CX 2023-05-24